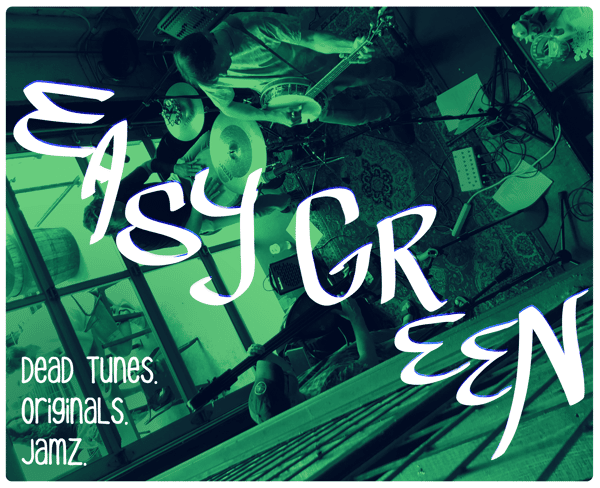 Easy Green Live @ Nectar Cantina!
Easy Green is a trio of intrepid troubadours, charting the interstellar space between your favorite Dead tunes. The band features Charles Butler on acoustic and electric banjos, Dan Seymour on bass, Justin Amaral on percussion, and a mysterious green frog who follows them wherever they go…
YOUTUBE VIDEOS CLICK HERE!